SHOPPING CART >>
In-Ground Adjustable Height
Game Changer 55-MD
5" post, 36"x54"x1/4" board
Game Changer 55-LG
5" post, 36"x60"x1/4" board

Triple Threat 553-MD
5" post, 36"x54"x1/2" board
Triple Threat 553-LG
5" post, 36"x60"x1/2" board
Triple Threat 554
5" post, 36"x60"x1/2" board
Triple Threat 664-XL
6" post, 42"x60"x1/2" board
Triple Threat 684-XXL
6"x8" post, 42"x72"x1/2" board
Triple Threat 885
8" post, 42"x72"x1/2" board
CLEAR SPAN In-Ground Adjustable Height
Full Court 664-XL
6" post, 42"x60"x1/2" board
Full Court 684-XXL
6" post, 42"x72"x1/2" board
Full Court 885-XXL
8" post, 42"x72"x1/2" board

Fixed Height
Highlight 664-XXL
6" post, 42"x72"x1/2" board
Highlight 885-XXL
8" post, 42"x72"x1/2" board

Wall/Column Padding
See All...
Bleachers
Tip N' Roll Bleachers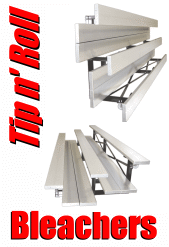 IRONCLAD Triple Threat System Consultant :
Tom Nicotera -
Email or Toll Free: 877.272.5430

Since 1999 I have helped hundreds of families, churches, schools, cities and private businesses find the best equipment for their needs and application. I guarantee you, if you have the budget for quality systems, I will get you the best price possible on the system most suited for your intended use. - Tom Nicotera
Basketball Hoop Sales features only competition-grade, commercial/institutional-level basketball systems that are affordably priced for your home, organization or institution. All of the systems offered here are guaranteed to provide the durability and playability required for high-level competition at the institution/organized competition level.
PRICE / SHIPPING PROMOTIONS: You'll find dealers that will match my price on systems but no one will quote an initial price as low as you will find on this site. I hope that incentive will encourage you to bring us your business. I deal exclusively from manufacturer to end user so margins are minimal. Eliminating time haggling saves everyone time and money.
My goal is to make purchasing these systems as trouble-free as possible for you, from purchase to delivery to installation.
GROUPS and ORGANIZATIONS: In addition to the lowest price on the systems themselves, freight is where I can save you money, particularly on multi-unit purchases. I find the best freight rate possible on an individual order basis so you get the best price possible on the system and the lowest freight.
PAYMENT OPTIONS: To keep the prices affordable for your institution or organization, I offer additional discounts for check/cash payments. I can submit the necessary documents for your financial department to release the funds. Credit cards (Visa/MC) are accepted at the prices listed.
INSTALLATION: All systems come with clear installation instructions. In addition, I can provide direct contact with the manufacturer engineers that design the systems should you have any questions. All of these systems can be installed by anyone with minimal experience following mechanical instructions. Check local builders and landscape service companies. Many of them offer basketball installation as a side service.
RETURNS: It's never happened that a customer has returned a system but if it does, the customer is liable for the return shipping expense, the actual original shipping expense and 40% restock fee. I will take the time to make sure that the system we send you is the correct system for your needs so this will not be an issue. Applies to complete systems only.